How does Wise (formerly TransferWise) work? Guide for using Wise in Singapore
If you need to send or receive international payments - or if you're looking for simple ways to hold and convert foreign currencies for yourself or your business - you may have heard of Wise. Wise is a financial technology company specialising in currency conversion which uses the mid-market exchange rate, with account options for personal and business customers.
But how does Wise work? This guide walks through how to use Wise in Singapore, including Wise money transfers, the Wise account, the Wise card and Wise Business. We'll also cover the charges, and how to use the Wise app to send payments and manage your money. Jump to the sections which interest you the most:
---
Is Wise safe to use in Singapore?
Wise Singapore is licensed by the Monetary Authority of Singapore (MAS) as a Major Payment Institution under the Payment Services Act. To receive and maintain this licence, Wise must follow strict rules and legislation to keep customer funds and accounts safe.
As a global business, Wise is also overseen by a broad range of other regulatory bodies around the world. In fact, Wise is currently trusted by over 13 million individual and business customers around the world, and has an Excellent rating on Trustpilot¹, which has aggregated customer feedback from over 180,000 reviews.
Learn more about how Wise keeps its customers and their money safe in this full guide.
---
Wise (TransferWise) money transfers
You can send a Wise international transfer to bank accounts in any of 80+ supported countries. Wise uses its own payment network to process cross border payments, which can be cheaper and more efficient than sending your transfer through the SWIFT network with a traditional bank.
When you set up a Wise payment online or in the Wise app you'll be able to either specify the amount you want to send - or the amount you need the recipient to get in their local currency. This can be handy when you have to send a specific amount to pay a bill for example.
Most of all, Wise stands out on price. Wise money transfers use the mid-market exchange rate, with no markup or hidden fees. You'll just pay a low, variable charge based on where you're sending money to and how you prefer to pay, which is clearly detailed for transparency.⁶ There are no intermediary fees to pay - and your money could arrive pretty fast too. 50% of Wise payments are instant - arriving within 20 seconds - and 90% arrive in 24 hours.⁵
Sending money with Wise step-by-step
Here's a quick overview of how to send money with Wise²:
Enter the transfer amount and currency - you can either add the amount you want to send or the amount the recipient needs to get
Confirm if you're making a personal or business transfer
Enter your details - you'll need to add your name and address for example, to comply with regulatory requirements
Add your recipient's bank details - exactly what's needed may vary depending on where you're sending to, but you'll be guided through the process by onscreen prompts. Don't have your recipient's banking information? You can also send to an email address - more on that later.
Choose your preferred payment method, check everything over and confirm
In Singapore, Wise payments can be funded using³:
You'll see a full summary of the costs involved in making your transfer, plus the estimated delivery time, before you confirm your payment. You can even compare the costs of your specific transfer with Wise against some other popular providers, on the Wise website.
Wise payments to an email address
If you don't have the bank details for the person you're sending money to, Wise can still help. Simply enter the recipient's email address and Wise will do the rest. If the person you're sending to is already on Wise, the system will retrieve their account information to process the payment. And if not, Wise will generate an email to the recipient asking for the details required to get the money to them safely. Easy.
Wise (TransferWise) fees and charges for transferring money
The amount you pay for your Wise transfer can vary based on 3 things:
The amount of money you're sending
The way you want to pay
The exchange rate
Wise always uses the mid-market exchange rate - the one you'll find on Google - with all other costs split out and clearly shown. The cost of your Wise transfer can include a percentage fee based on the currency, from 0.41%, and a fixed fee which varies according to the way you want to pay. Use the pricing calculator below to model your example transfer:
Transfer limits for sending money
Wise transfer limits vary based on the currency you're sending. However, they're usually set fairly high - at about the equivalent of 1 million GBP.
If you're expecting someone to send you a transfer in SGD, your sender will normally be able to send up to 5,000 SGD to PayNow details, or up to 2 million SGD as a bank deposit.
If you're sending a SGD payment yourself, you can send up to 16,000 SGD at a time if you're using a bank card, or up to 1 million SGD from your bank.
---
Using the Wise account in Singapore
You can also choose to register for a Wise account to manage your money across currencies, with just your laptop or smart device. Here are some of the key features you get with the Wise account:
Hold and exchange 50+ currencies with the mid-market exchange rate
Get local bank details for up to 9 currencies to get paid fee free
Send money to 80+ countries for low, transparent fees from 0.41%
Spend with a linked Wise card in 170+ countries (more on the Wise card later)
Manage your account online or in the Wise app for convenience
No maintenance charges or minimum balance requirement
Personal customers in Singapore can open a Wise account for free, and get a Wise card for a low fee of 9 SGD. Once your Wise account is up and running you can open up currency balances for SGD and up to 8 other currencies, with account details you can use to get paid by local transfer from 30+ countries.
Please see Terms of Use for your region or visit Wise Fees & Pricing: Only Pay for What You Use for the most up-to-date pricing and fee information.
How to top-up your Wise account
The most convenient way to top up your Wise account is probably using the Wise app. Here are the basic steps if you want to add SGD to your Wise account:
Tap your SGD currency balance
Tap the + Add button
Enter the amount you want to add in SGD, and confirm the currency you want to pay with
Tap Continue
Choose your preferred payment method - bank transfer, PayNow, Apple Pay or card for example
Check everything over and confirm
Receiving money to your Wise account
If you need to receive money to your Wise account you can do so with your local account details for up to 9 currencies.
Log into the Wise app
Tap the currency you want to receive money in
Select Get account details
You'll be shown your local account details which you can share with the person sending you money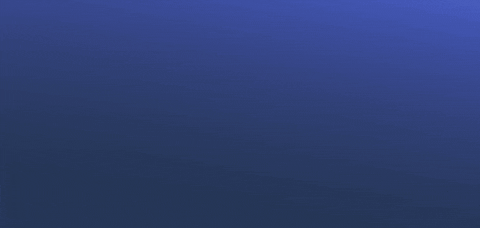 The first time you open a currency balance you may need to take a couple of extra steps, including uploading some verification documents and adding a small amount of money to activate your account. Any money you add to your account can then be used to fund a payment, or spent with your Wise card.
Holding limits for Singapore customers
Wise is regulated by MAS and must comply with local and international regulation to keep customers and their accounts safe.
If your Wise account is held in Singapore, you'll be able to hold up to a maximum of 5,000 SGD or the currency equivalent⁴ - a requirement under the Singapore Payment Services Act. Learn more about holding limits here
---
How to use the Wise (TransferWise) debit card in Singapore
Once you have a Wise account you can also pay a 9 SGD fee to get a linked Wise debit card.
Your Wise card works with your Wise account, with no fee to spend any currency you hold in your account, and low conversion costs from 0.41% when you don't have the currency you need. That can be far cheaper than the foreign transaction fee commonly applied by banks when you spend using your card overseas. In fact, bank foreign transaction fees are often around 3% - pushing up costs when you travel or spend online with retailers based abroad.
Wise cards can be used for spending in 170+ countries. You can't make local ATM withdrawals with your card here in Singapore - but you'll be able to make 2 withdrawals up to the equivalent of 350 SGD a month fee free when you travel, with low fees after that.⁶
Manage your Wise card in the Wise app, with options to freeze and unfreeze your card for security, and get a virtual card. Plus instant transaction notifications and balance updates.
That can make the Wise card a perfect partner when you're away from home - safer than carrying cash, and cheaper than relying on your bank for currency conversion and card payments.
How to get a Wise card
You can easily order your Wise card in the Wise app:
Log into the Wise app
Tap the Cards tab
Confirm your personal details and complete any required verification step
Pay the one time 9 SGD fee
Your card will be delivered in the post - and you can get your Wise virtual card details instantly in the Wise app for online and mobile spending. Wise card details can also be added to services like Apple Pay to tap in and out of public transport, pay in stores and buy things online with ease.
Once you have your physical Wise card you'll need to activate it by making a chip and PIN payment - you're then free to use it as a contactless card for convenience.
---
Using Wise for your business
If you're a freelancer working with clients overseas, an entrepreneur with international customers, or a business owner paying suppliers, staff or contractors in a foreign currency, you could benefit from Wise Business.
Open a Wise Business account online with a low one time fee of 54 SGD to get all the available features. Business customers get all the perks that a personal customer does - including holding and exchanging 50+ currencies with the Google rate, and getting paid like a local from 30+ countries - plus some extra business friendly bonuses to help you save even more time and money.
How Wise Business differs from the personal account
Wise Business has extra benefits which can support business owners - and cut costs at the same time.
You'll be able to make batch payments to up to 1,000 people at once - perfect for running international payroll for example, order Wise debit and expense cards for you and your team, and reconcile your Wise account with cloud based accounting software. Plus, you can always add your admin staff or accountants to Wise with Wise Business' multi-user access features, to give your team the tools they need to do their jobs efficiently.
Get a full rundown of Wise Business vs Wise accounts for personal use here.
How to open a Wise Business account
Opening a Wise Business account can be done online or in the Wise app, with no need to stand in line at a bank branch to get started. The exact process you follow may vary slightly depending on the type of business you own, but you'll be guided through the steps in the Wise app - and you can always save and return to your application later if you need to.
In general all you'll need to do is enter some information about yourself and your business, and complete a verification step - needed to keep your account safe. In most cases that'll mean providing the following:
Proof of your identity - like a passport or driving licence
Proof of address - like a bank statement or utility bill in your name.
Business documentation which can vary based on entity type
The names, date of birth, and country of residence for any directors and shareholders who own 25% or more of the business
Learn more about how to open a Wise Business account here.
---
Summary
Wise is a safe and trusted provider offering currency account services, international payments and currency conversion with the Google rate in Singapore. You can use Wise for yourself or your business, to send payments, spend with a linked Wise card, receive money like a local in up to 9 currencies, and exchange currencies in just a few taps.
Use this full Wise Singapore guide to get you started, and see if Wise can help you save time and money the next time you travel or transact internationally.
---
Sources:
The speed of transaction claim depends on funds availability, approval by Wise's proprietary verification system and systems availability of our partners' banking system, and may not be available for all transactions.
Please see Terms of Use for your region or visit Wise Fees & Pricing: Only Pay for What You Use for the most up-to-date pricing and fee information.
Sources checked on 04/01/2023
---
This publication is provided for general information purposes only and is not intended to cover every aspect of the topics with which it deals. It is not intended to amount to advice on which you should rely. You must obtain professional or specialist advice before taking, or refraining from, any action on the basis of the content in this publication. The information in this publication does not constitute legal, tax or other professional advice from TransferWise Limited or its affiliates. Prior results do not guarantee a similar outcome. We make no representations, warranties or guarantees, whether express or implied, that the content in the publication is accurate, complete or up to date.